Louisville Cabinets & Countertops, LLC
6200 Hitt Lane
Louisville, KY 40241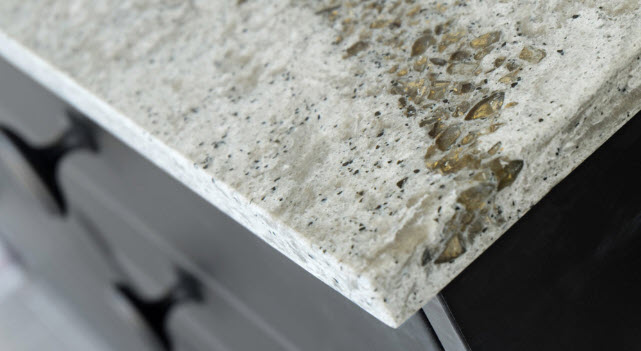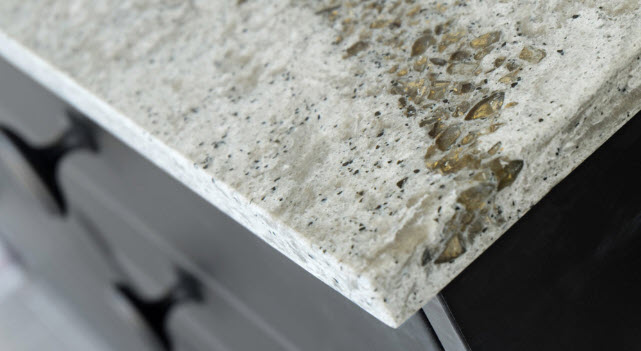 Quartz Countertops – Pros, Cons & How to Choose
Over time, your countertop begins to show its age, gathering stains and nicks that render it a bit embarrassing, and even unsanitary. When it comes time to replace it, consider switching to a quartz countertop. This robust material will retain its beauty for many years, no matter how tough you are on it.
Quartz countertops comprise a super–hard natural mineral that's as tough as granite but more attractive. You can choose from a variety of eye-catching colors to match the aesthetics of your kitchen or other rooms in your home.
According to This Old House, popular quartz countertop colors include green, red, black, brown, and cream, with streaks of sparkles in them.
It's gorgeous, really.
Pros and Cons of Quartz Countertops
There are plenty of things to love about quartz countertops. But, as with anything, there are some shortcomings to consider. Let's take a look at the pros and cons of this stunning countertop material.
Pros
According to Capitol Granite, some of the most significant advantages of installing quartz countertops include:
Low-m

aintenance

:

Unlike wood or stone, it doesn't chip easily and doesn't

require sealing

. Cleaning it is as easy as wiping it with a clean cloth.
Versatile

:

You can install it in almost any room, including kitchens, bathrooms, and

more

.

Safe

,

non-porous material

:

Its non-porous surface makes it highly resistant to stains. It

's

also less

likely to

absorb and host

odor

s, bacteria, and other

unwanted

organisms.

Beautiful and design-friendly

:

You can get it in a variety of colors, des

igns, and shapes to suit your

preferences and

needs

.
Cons
Rather

expensive

:

More expensive than laminate, wood

,

and

concrete countertops

.
Not

highl

y heat

–

resistant

:

Placing a hot pan on

a quartz countertop could

crack it.

Not suitable for outdoor use

:

Exposure to d

irect

sun

can cause fading over time

.

Difficult to repair

:

Its

sturdy surface makes repair

s

difficult

.
When all is said and done, it's clear to us that the pros of quartz countertops far outweigh the cons!
How to Choose the Perfect Quartz Countertop
Home Style Choices recommends that you consider the following when looking for the perfect countertop for your specific needs:
Stick with a

quartz

countertop

option that is

within your budget

.

Be sure that it comes

with a reasonable warranty

.

Choose a color that

complement

s

the

colors and materials in

the room

.
Learn more about choosing the perfect quartz countertop by viewing this video:
Call us today for more information about quartz countertops, and we'll help you find the one that's just right for you!