Louisville Cabinets & Countertops, LLC
6200 Hitt Lane
Louisville, KY 40241
Louisville Cabinets and Countertops
Louisville Cabinets and Countertops specializes in providing unique cabinets and can help you renovate your kitchen, bathroom, or any other room in the house. Our goal is to give you the kitchen you always dreamed of. We pay special attention to quality and detail, both in the work we do and the materials we work with, to deliver a final reveal that will breath new life into your home for years to come.
Why Louisville Cabinets and Countertops?
Superior Quality
Expert Installation
Affordable Prices
100% Satisfaction
Over 50 Styles to Choose From
Solid Wood Construction
Commercial Grade Hardware
Long Lasting Durable Finish
Louisville Cabinets & Countertops
Louisville Cabinets and Countertops alone can transform practically any room in your home. But when low grade materials are used, and installed by under trained workers, your dream kitchen can quickly become a nightmare. When the doors don't line up, drawers get stuck, the stove is sticking out, and the placement of things simply doesn't make sense, you'll wish you had contacted a professional.
Our work is 100% GUARANTEED – We won't leave until you are happy with your new cabinets.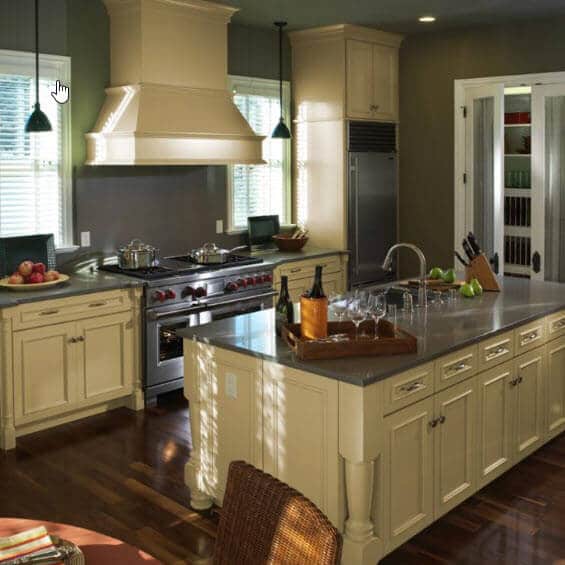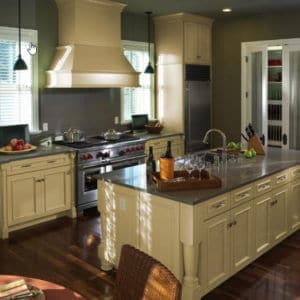 Call us today (502-930-3304) to get your cabinets done right the first time and avoid the hassle of unprofessional work. Using high quality solid wood and top of the line brands, the cabinets we install will always look and work just like new.
When you call us or visit our showroom, we'll help you design a space that's elegant and efficient. Then you can choose from over 50 different styles of cabinets that match your unique flavor. With so many choices and experts at your disposal, the possibilities for your remodel are endless.
At this point your custom cabinets will be ready to be fabricated in our state-of-the-art facility. Our advanced finishing equipment leaves your cabinets looking beautiful and remaining in brand new condition for the lifespan of your home. We then compliment the fine wood and long-lasting finish by using only the best commercial grade hardware.
Your new cabinets can now be installed in your home. Our expert team of installers make sure everything fits just right, and our general contracting license and training make it easy to maneuver around any unforeseen obstacles. Although we pay special attention to detail during the whole process, we work quickly to meet our deadlines and minimize any disturbance in your home.
Call us today at (502)930-3304, visit our showroom. Our friendly team of experts are ready to help you get started and answer any questions.
Copyright 2018 Louisville Cabinets & Countertops