Louisville Cabinets & Countertops, LLC
6200 Hitt Lane
Louisville, KY 40241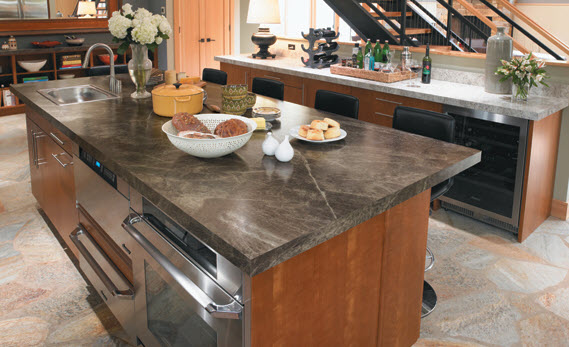 Louisville Cabinets and Countertops
Louisville Cabinets & Countertops has been designing and remodeling kitchens in Louisville, Oldham County, and the rest of the greater Louisville area for 25 years. By making customer satisfaction our top priority, we're able to design and build dream kitchens that consistently exceed the expectations of our customers.
Louisville Countertop and Cabinet Services
The changes made to your kitchen are likely to stick with your home for many years, and getting it done right the first time will pay off in spades for the lifespan of your home. We involve you in every step of the design process to ensure the kitchen you get is the exact kitchen you envisioned.
Whether you're looking for granite countertops, laminate countertops, or custom work, we've got you covered. Louisville Cabinets & Countertops design kitchens with both form and function in mind, and specializing in custom remodeling makes giving your kitchen a whole new look easy.
Louisville KY Cabinets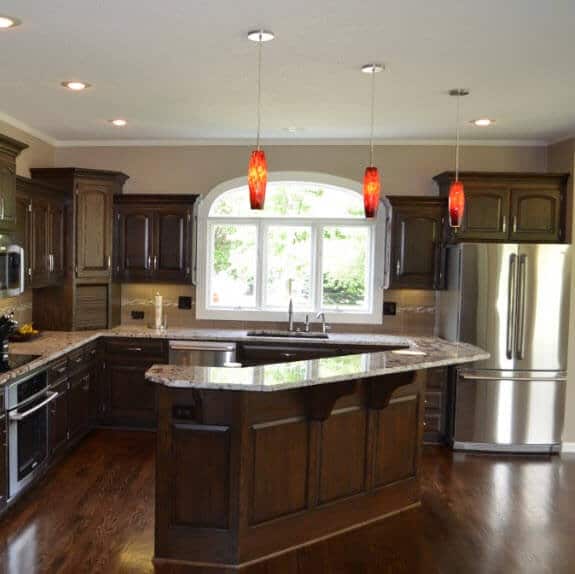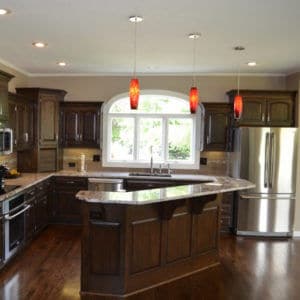 Looking to make some major upgrades to your home in Louisville?
Cabinets can have a dramatic impact on the value of your home.
New cabinets can make time spent in the kitchen comfortable, convenient and satisfying.
Our selection of cabinets have a dramatic impact and are more affordable than other major kitchen upgrades.
We currently have more than 50 styles of all wood cabinetry that we invite you to come see in our showroom. Call or visit today to get a quote and free custom design, and discover exactly what new cabinets can do for you and your home.
Louisville Countertops
When someone walks into your kitchen, countertops are the first thing they notice. Your countertops say a lot about your kitchen, so it's important you give them the attention they deserve when choosing a style and grade.
We carry all major brands of laminate countertops, and all quartz countertops are cut right here in our facility to ensure a perfect fit, with plenty to choose from.
Call us or visit our showroom today to get help choosing a countertop that matches your unique style and complements your needs in the kitchen.
Why Choose Louisville Cabinets & Countertops?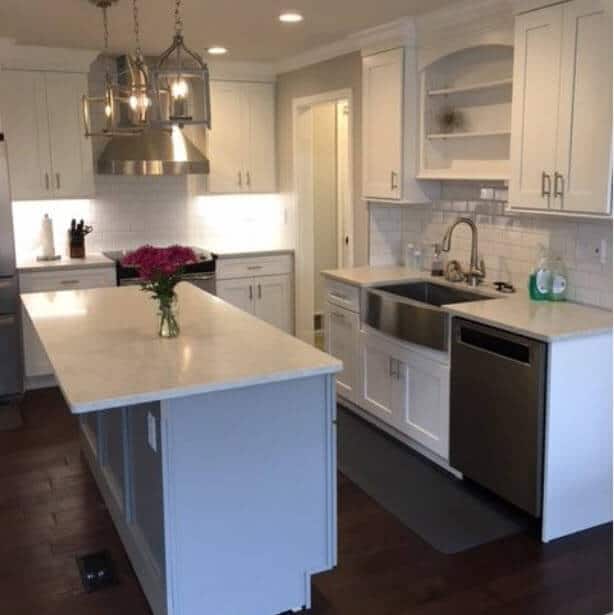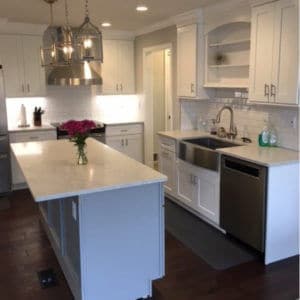 Louisville Cabinets & Countertops is a licensed General Contractor that, in addition to providing you with exceptional cabinets and countertops, has the expertise to remodel any room in your home.
Staying within budgets and deadlines, without disrupting you or your home while we work, are just some of the reasons our customers refer us to their friends and come to us time and time again for all their remodeling needs.
Louisville Cabinets & Countertops is a proud member of the Home Builders Association of Louisville, the National Association of Home Builders, the Better Business Bureau, and Oldham County Chamber of Commerce.
Get a Free Custom Design and Estimate – Call (502)930-3304 Today!
Our friendly team of experts are ready and waiting to discuss your needs, to draft a preliminary design, and provide you with a free estimate. Call us today at (502)930-3304 or visit our showroom.
Copyright 2018 Louisville Cabinets & Countertops